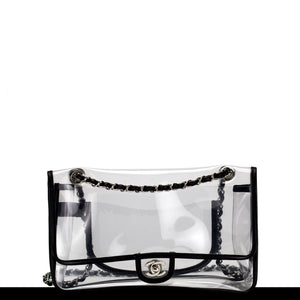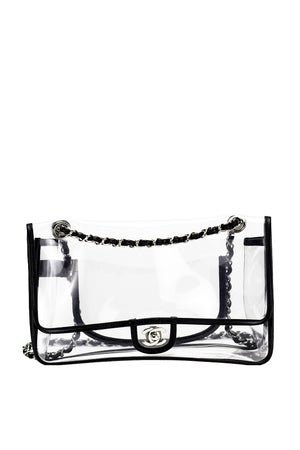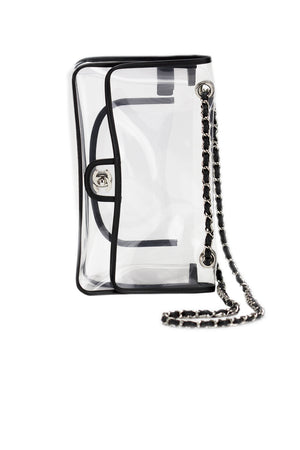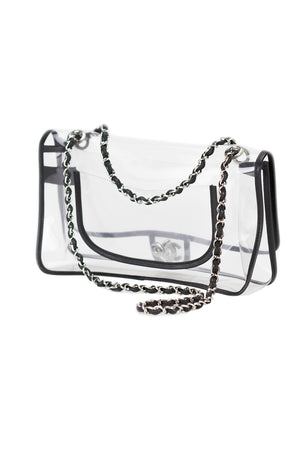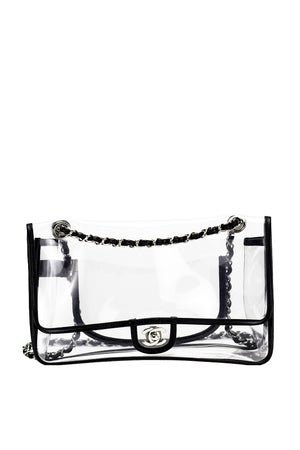 Chanel Transparent Naked Classic Vintage Flap
 Chanel naked transparent classic flap with black lambskin piping and signature CC turnlock.  Features silver hardware and a classic bag pocket. In very good condition with slight scratches.
7" height x 11" width x 2" depth | Single strap 15" doubled 9"
Year 2007 
Condition: Very good, Please keep in mind that this is a vintage bag and may show slight signs of wear.
Made in France