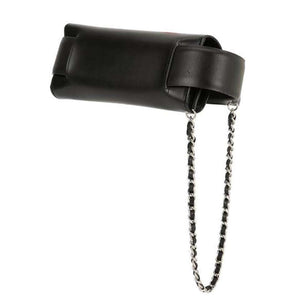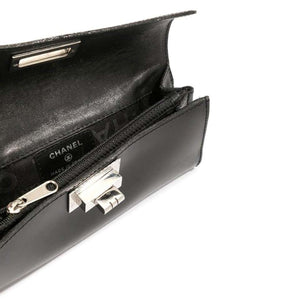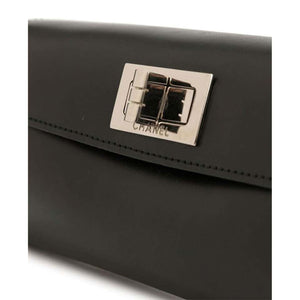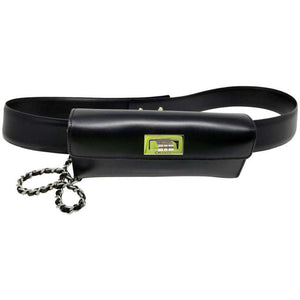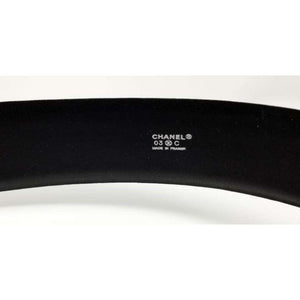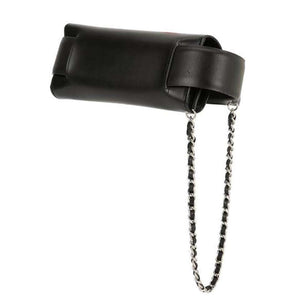 Chanel Mademoiselle 2.55 Reissue Waist Bag Rare Leather Flap Bum Fanny Pack Belt
Black 2.55 Reissue Belt Bag Rare Leather Flap Waist Bag Bum Fanny Pack

We offer this Chanel Authentic Belt Bag in Rare Black Leather with Flap Waist Bum Money Bag. This Chanel Reissue Leather Belt Bag is perfect for on the go hands free usage. Very pretty and stylish. The belt and removable bag are constructed of strong black leather with a soft and shiny finish. The bag consists of a bright silver tone turnkey closure with a monogram fabric interior, split into two side pockets and one full length zippered center pocket.

Comes with Certificate of Authenticity
Size: 36 - 90
Color: Black - Silver
Material: Leather
Details:
- silver toned hardware
- reissue turn lock
Condition is Very Good with slight wear on twist lock finish, light wrinkles on belt, slight exterior usage present
Measurements:
Overall Length: 42", First Notch: 39.5", Last Notch: 41"
Bag Width: 7.09"
Bag Height: 3.09"
Bag Depth: 1"

Made in France