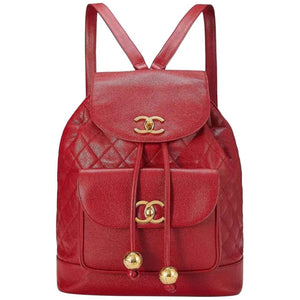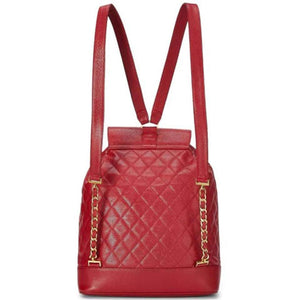 Chanel Rare Maxi Jumbo Quilted Vintage 90s Red Caviar Leather Backpack
Chanel Extra Large Jumbo Red Caviar Vintage Backpack - A Timeless Icon
Year of Elegance: A vintage masterpiece from 1991, this Chanel backpack has gracefully aged for 32 years, embodying the enduring charm of Chanel.
Golden Accents: Adorned with lustrous gold hardware, it adds a touch of opulence to its classic design.
Iconic CC Lock: Secured with the classic CC turn lock closure, it exudes the quintessential Chanel style.
Organized Interior: Featuring two spacious interior zippered pockets, this backpack ensures efficient organization of your essentials.
Generous Dimensions: Measuring 11.5" W x 14.25" H x 5.5" D, it offers ample space while maintaining its elegant proportions.
Crafted in Italy: Meticulously made in Italy, this backpack exemplifies Italian craftsmanship, known for its quality and precision.
Explore the timeless allure of Chanel with this rare, extra-large red caviar vintage backpack, an exquisite blend of style and history.