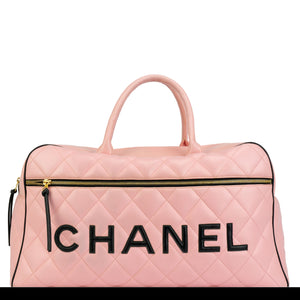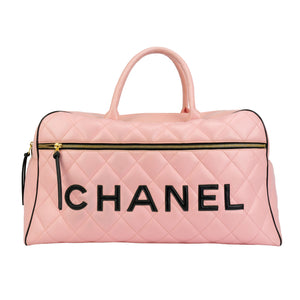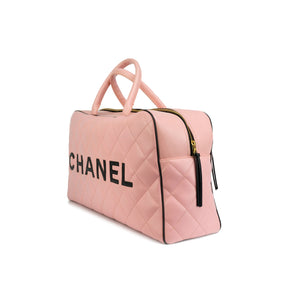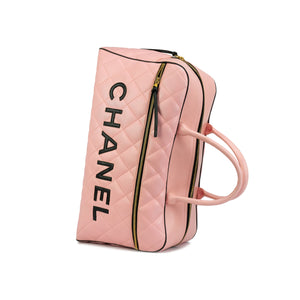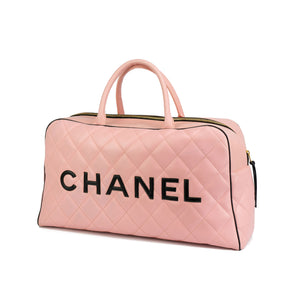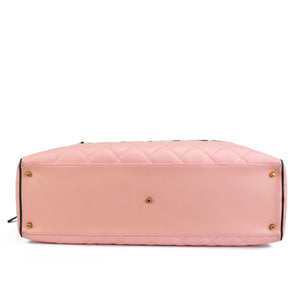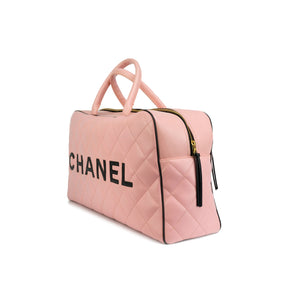 Chanel Pink Vintage Overnight Duffel Bag
Chanel Rare Vintage Pink 1990s Weekend Duffel Bag - A Timeless Treasure
Ageless Elegance: A vintage gem from 1992, this Chanel duffel bag has gracefully aged for 31 years, embodying the enduring allure of Chanel.
Iconic Branding: Featuring the iconic white lamb "CHANEL" lettering stitched on both sides, this piece is a testament to the brand's legacy.
Luxurious Material: Crafted from quilted supple pink lambskin-like vinyl, it exudes the luxurious charm synonymous with Chanel.
Functional Closure: Equipped with a convenient two-way zipper top closure, ensuring ease of access to your essentials.
Plush Interior: The interior boasts a lavish black lambskin lining, seamlessly combining style with practicality.
Effortless Carrying: Designed with rolled top handles, this bag offers both comfort and sophistication.
Dimensions: Measuring 19" W x 10.5" H x 6" D, it provides ample space without compromising on style.
Made in France: Exemplifying French craftsmanship, this bag is a symbol of quality and heritage.
Condition Disclosure: Kindly note that vintage items are not new and may exhibit signs of wear. This item shows slight corner wear on the piping and fading rubbing throughout the bag. For a closer look, please refer to the detailed photos.
Discover the allure of vintage Chanel with this exceptional pink duffel bag, a captivating blend of style and history.